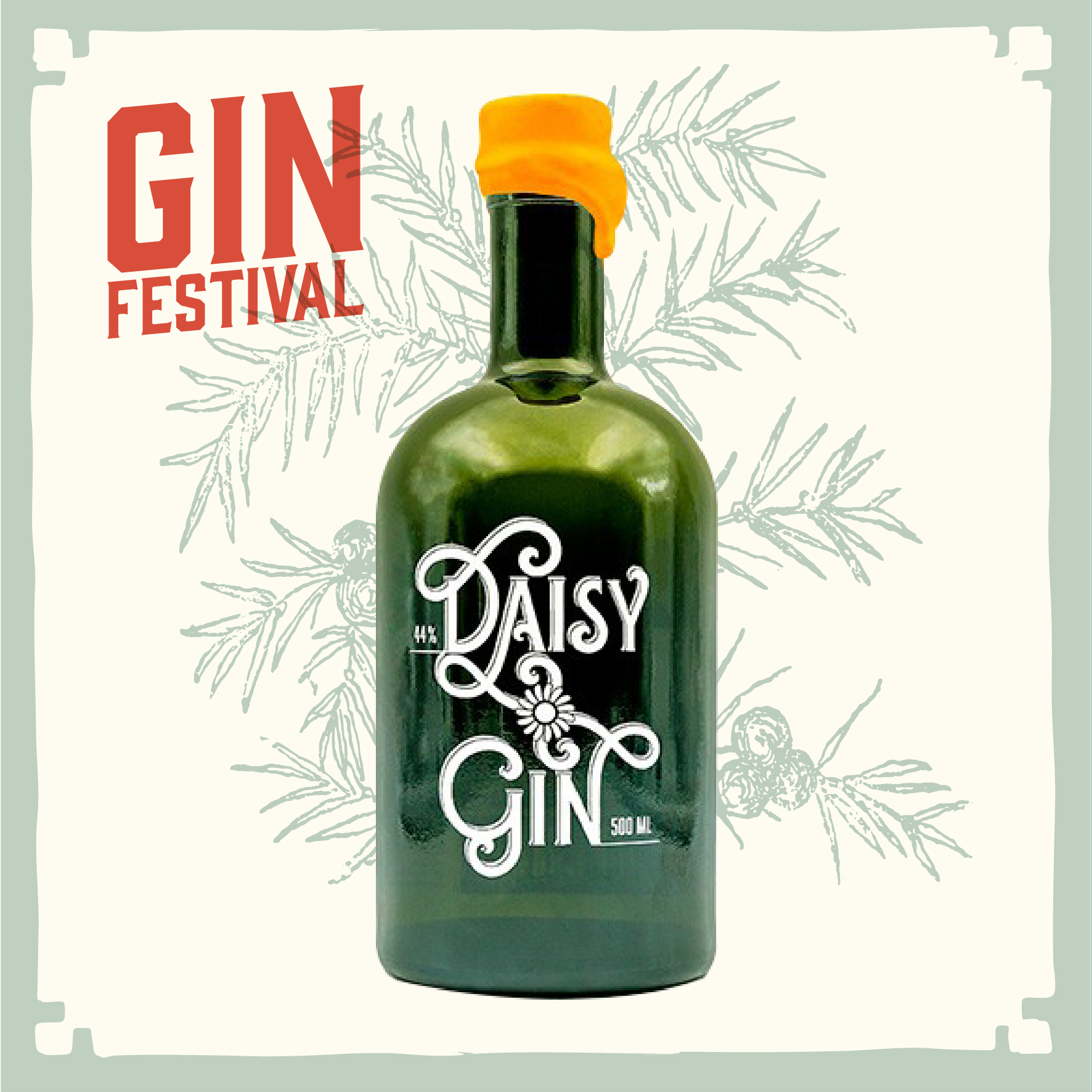 Brand: Daisy Gin
Style: Organic London Dry Gin in a New Western style
Founded: (2017)
Country: Germany
Distillery: Brennerei Ehringhausen for Daisy&Friends GmbH
Daisy is the name and the program of this fine organic Gin. The daisy, a decidedly sympathetic representative of the plant world, is not compulsively exotic, but pure and clear in character. The dominant juniper note was taken back a little at Daisy, to give the daisies and the exciting aromas of nutmeg blossom, goji berry and orange blossom the necessary space to unfold. Thanks to the high-quality organic wheat distillate and the particularly gentle and slow distillation process, Daisy Gin is soft and gentle in the taste despite the alcohol content of 44vol%.
Botanicals: Daisies, Goji, Orange Blossom, Nutmeg Flower
Alcohol %: 44%
Prices:
0,5 l = 44,90 € (incl. VAT)
0,05 l = 8,90 € (incl. VAT)
The B2B prices depend on purchase quantity (tbd.)
Perfect Serve: Take your favourite gin glass, add 3-4 ice cubes, 4cl Daisy Gin and a piece of orange peel. Mix with 150ml dry Tonic.
Website: www.daisy-gin.com
Nose: Fresh and elegant orange blossom aroma with a peppery note and subtle juniper and goji elements
Taste: Pleasant on the palate with soft fruit and honey notes and a spicy finish caused by nutmeg flowers
Finish: The daisies bring this rich and complex taste down to earth & welcome the spring. So – it's not the finish, it's just the beginning…     
Gin festivals Nederland
Gin is niet meer weg te denken uit Nederland. De afgelopen jaren is het G&T menu een vast onderdeel van elke bar geworden en ontdekken steeds meer mensen dat ze thuis ook perfect kunnen experimenteren met deze mix! Tegelijk komen er steeds meer nieuwe merken op de markt. Het Gin Festival is de perfecte plek om met alle nieuwe èn oude gins kennis te maken. Je ontmoet de makers ervan, hoort hun verhalen en proeft de lekkerste combinaties.