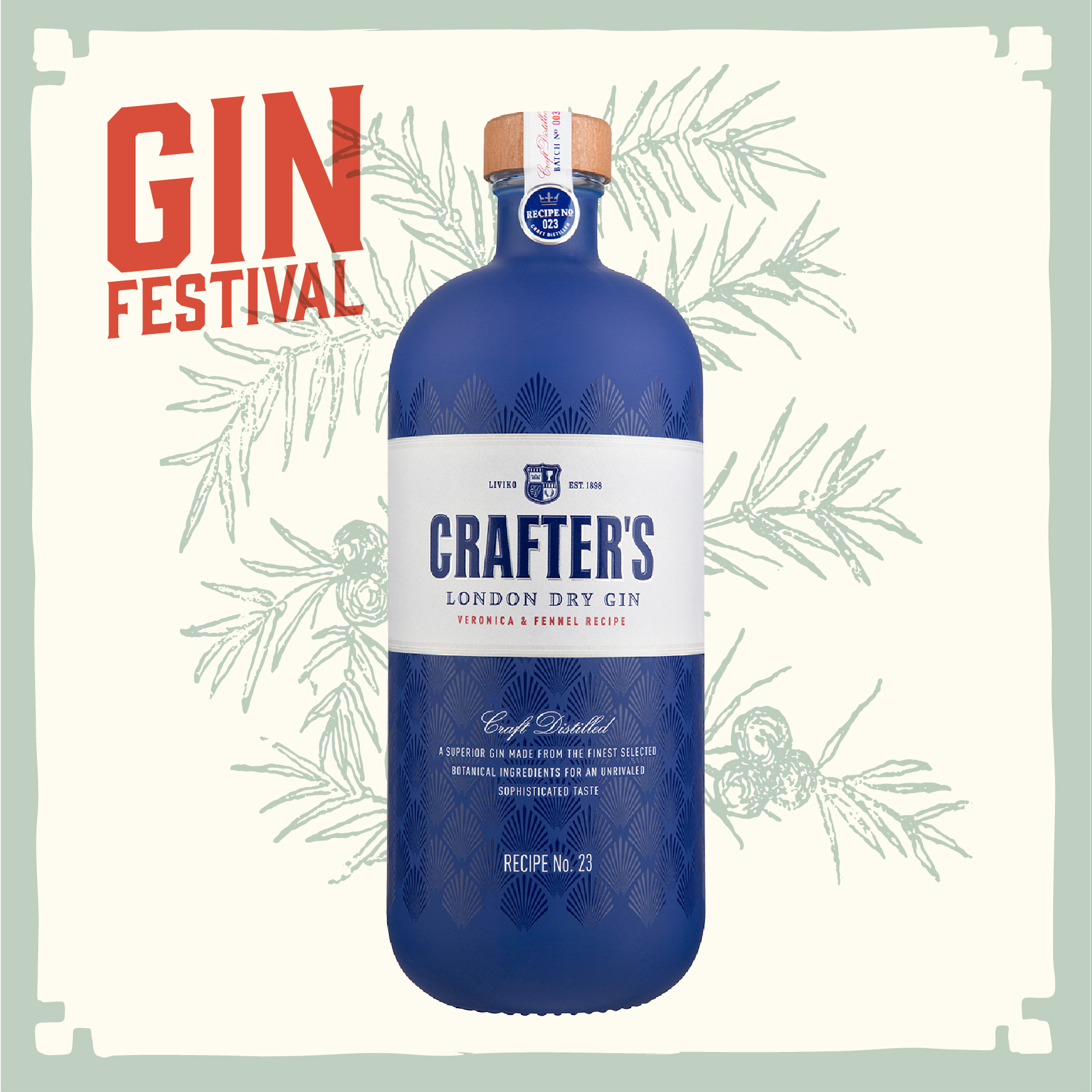 Crafter's London Dry Gin
Merk: Crafter´s London Dry Gin
Stijl London Dry Gin
Opgericht 1898
Land Estonia
Distillery Liviko AS
Master Distiller Mrs Hanna Kaur (Beverage Architect)
Omschrijving An artisanal gin created by using a traditional pot still method. The backbone of the recipe no 23 is a variety of handpicked
Nordic plants from the countryside of Estonia. Veronica and fennel prevail in a zesty bouquet of aromas, rounding off a crisp well-balanced taste. Recipe No 23 was developed togther with professional bartenders and sommeliers for the best result and for the prefect match with ay quality dry style tonic water.
Botanicals Juniper, veronica, fennel, coriander, lemon peel
Alcohol % 43% vol
Perfect Serve Crafter's London Dry Gin is best served with quality tonic, a sprig of rosemary and of course – plenty of ice in the glass!
Website www.craftersgin.com
Nose Fresh, crisp, aromatic, complex. Hints of juniper shoots, lime, grapefruit zest, cumin, aniseed, fennel, mint.
Taste Dry, elegant, slightly spicy, fresh. Bitterness of pink grapefruit and the freshness of citrus and herbs.
Finish Minty fresh, soft with a just a hint of heat. The gin is perfect for cocktails, because it also lets other ingredients shine.
Gin festivals Nederland
Gin is niet meer weg te denken uit Nederland. De afgelopen jaren is het G&T menu een vast onderdeel van elke bar geworden en ontdekken steeds meer mensen dat ze thuis ook perfect kunnen experimenteren met deze mix! Tegelijk komen er steeds meer nieuwe merken op de markt. Het Gin Festival is de perfecte plek om met alle nieuwe èn oude gins kennis te maken. Je ontmoet de makers ervan, hoort hun verhalen en proeft de lekkerste combinaties.